Vote For Donald Trump!
Mr. Trump sure gets my vote. He says it as it is and he holds nothing back. No double talking rhetoric the other candidates what to sell you. The runner ups want to blow sunshine up our asses and then talk to us like we're 5th graders.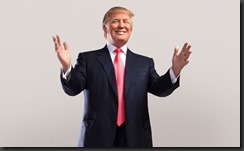 This is a man that can be trusted and knows how to get things Done! Let's get Donald in the White House!